FTAS AS AGGRESSION IN THE CONVERSATION OF SELECT CHARACTERS IN EL-SAADAWI'S WOMAN AT POINT ZERO
Ikoro Onyinyechi Stella

Abia State Polytechnic, Aba.
Keywords:
Language, Aggression, Face-Threatening Acts, Politeness
Abstract
This paper examines the language of aggression in El-Saadawi's Woman at Point Zero with a view to analyzing how language of aggression generates and advances conflict leading to alteration of socioeconomic and cultural values of a people.  The paper adopts Brown and Levinson's (1987) Politeness theory – Face Threatening Acts (FTA) – to study the conversations of select characters in the novel. The study observes that the interlocutors deploy some situational variables, aggressive expressions and shared knowledge to carry out blunt face threatening without any redressives activated. Moreover, there is preponderance use of interrogatives as protest markers which aim at character assassination and defamation of the in-group identity of co-conversationists. This study also observes that some of the FTA's usually results in retaliatory acts or face boosting acts which in most cases overthrow some African values and mar socio-economic structure of a family and nation hence this paper concludes that FTA's/language of aggression are anti-socio-economic development. The study recommends among others that politeness is among the functional keys to healthy interpersonal relationships which by extension results in positive economic development.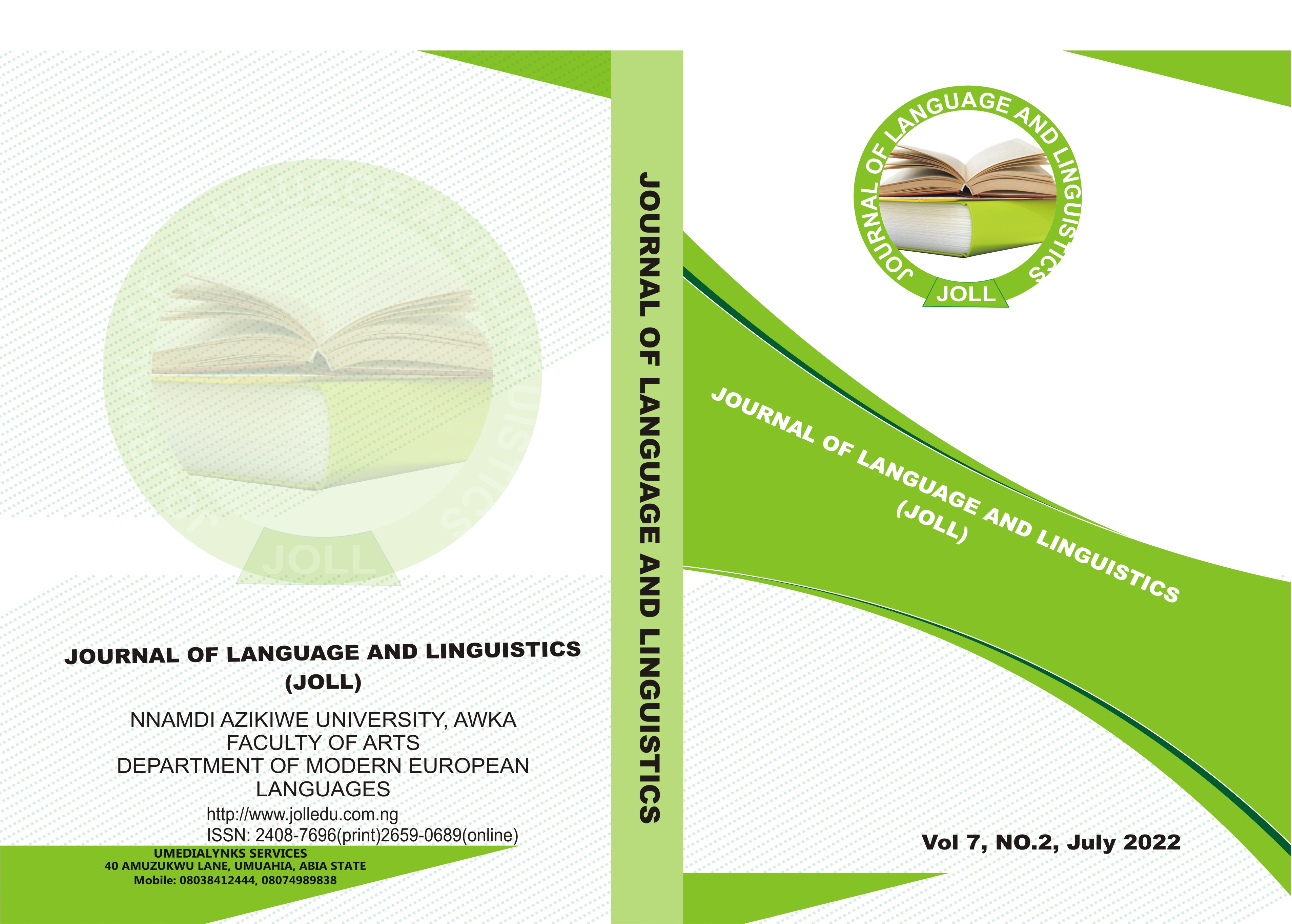 Copyright (c) 2022 Journal of Language and Linguistics
This work is licensed under a Creative Commons Attribution-NonCommercial-NoDerivatives 4.0 International License.